A film I shot back in late 2013 has been featured in the Jan 2015 edition of Digital FilmMaker Magazine.
I've always been excited by this film from the moment I read the script. Great film to be part of with supportive crew and an organised production.
The film has now started its festival circuit with the lead actor Salvatore Stella who plays main character Harrison already picking up the award for Best Leading Actor from LA's International Independent Film Festival.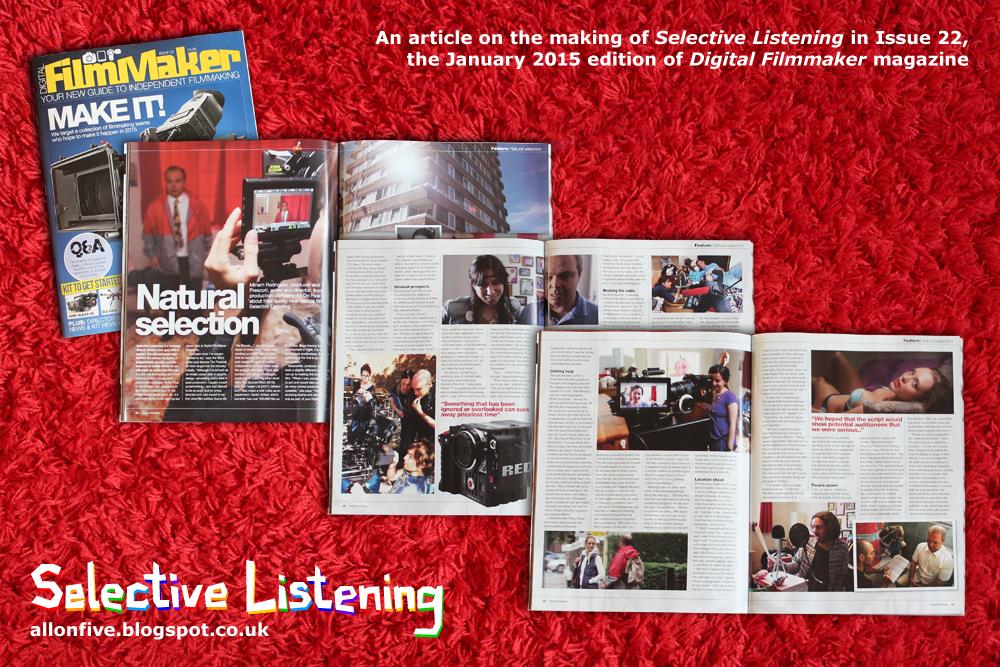 You can read the whole article about Selective Listening, BTS photos and info about how it was shot here. Selective Listening in Digital FilmMaker.
The magazine is available in all good newsagents and on iTunes as well.
Want to find out more information on the film?
Selective Listening